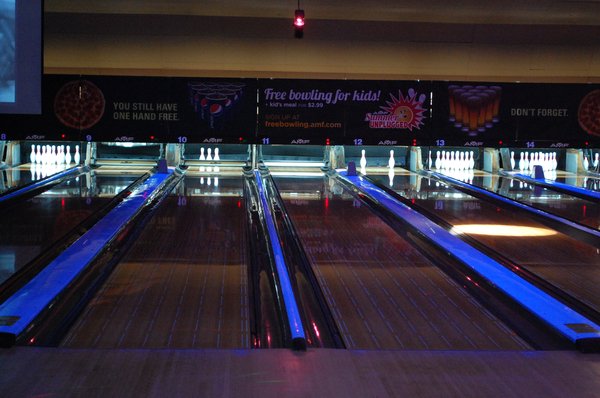 Assalamu 'alaikum wrwb!
On January 21st, 2013, the sisters of MANY are planning to come together and rekindle sisterhood and unity through a day dedicated, directly to SISTERS! We are hoping to go bowling at AMF 34th Avenue Lanes starting at approximately 12:30pm, and insha'Allah, concluding at approximately 3pm. Join us for a day filled with fun, sisterhood, bowling, laughter, and pure enjoyment! We hope to see you there, and join our event for more information and updates, insha'Allah!
Ma'assalama,
The Sisters of Muslim Alliance of New York
All High School and College MSA Students Welcome.
Join us at Kaufman Astoria Theater for an evening with the bros!
Monday at 4pm. Call Br. Aminul at 917-214-8588 if you need help or have any questions.
We'll decide on the movie at the theater.
Click here for the Facebook Event
We would like to cordially invite you to our New Horizons 3: Volunteers Lunch Banquet on April 21st, 2012 from 2pm-5pm at Jamaica Muslim Center. Join us on this day to celebrate and honor all of the volunteers who worked hard and sacrificed long hours to make The Third Annual New Horizons a successful event. We will be serving lunch to everyone, on behalf of MANY and would like for you to accompany us on this day to help recognize you, and everyone else and reminisce some glorious moments from New Horizons. Insha'Allah with your attendance we can have a successful event. Please RSVP via our Google Form and keep us in your du'as, insha'Allah.
 Saturday, April 21, 2012

1:00pm until 5:00pm

Jamaica Muslim Center [Address 8537 168th Street Jamaica, NY 11432]

For Volunteers, Performers, Organizers and Administrators of New Horizons 3  Only